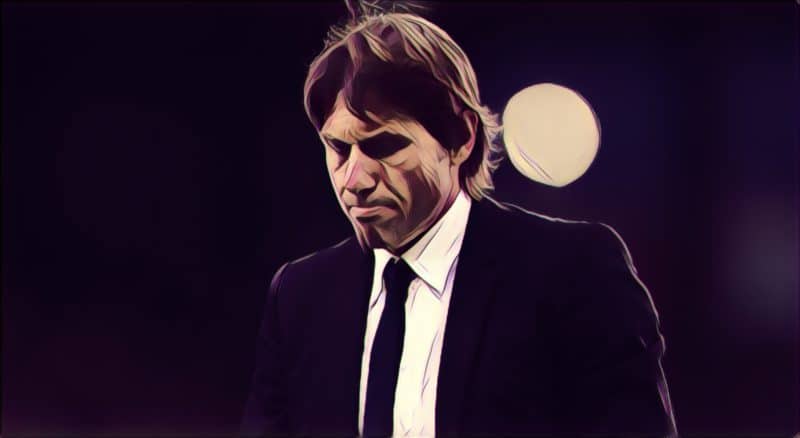 Inter Milan manager Antonio Conte says clubs 'must be rewarded more appropriately' by UEFA following the collapse of plans for a European Super League.
Inter were one of 12 teams to confirm their participation in plans to form a breakaway competition on Sunday, joining leading sides from England and Spain in created plans for a new tournament that threatened the existence of the Champions League.
The plans were met with widespread condemnation from the football world and criticised as a show of greed from the financial elite, given proposals for guaranteed annual entry to 15 founding sides with just five securing their place through qualification.
The backlash has resulted in 10 of the 12 sides withdrawing their interest from the Super League and Conte insists 'sport must always be meritocratic', though has called for change from UEFA in their reward of clubs in European competition.
Inter Milan CEO Beppe Marotta warned about a potential 'collapse' in football without reforms over the financial aspect of the game at the highest level and Conte has echoed the club chief's view that UEFA must reward clubs 'more appropriately'.
The former Chelsea coach says UEFA must change their distribution of funds and recognise the investment made by clubs to compete at the highest level of the European game.
"The Champions League and the Europa League must be played by those who deserve it," Conte told Sky Sports Italia after Inter's 1-1 draw with Spezia.
"First of all, sport must always be meritocratic.
"But UEFA organises all the competitions and reserves only a small part of the money to the clubs. The clubs must be rewarded more appropriately. UEFA does not invest anything, the clubs, yes."
Read – Remembering the night that Kaka tore Manchester United apart
Read Also – Iconic Performances: Roy Keane's superhuman display v Juventus
Subscribe to our social channels:
Facebook | Instagram | Twitter | YouTube
The post Former Chelsea boss Conte says clubs 'must be rewarded more appropriately' by UEFA following ESL collapse first appeared on The Football Faithful.
Original Source
Author: Harry Diamond